Explorer Overview
30 Sep 2022

1 Minute to read
Explorer Overview
Updated on 30 Sep 2022

1 Minute to read
---
Overview
The Explorer is where data observability happens. Discover more about data profiling, data lineage, technical metadata, and more in Validatar's own data quality catalog.
View metadata and data profiles.
Use custom metadata for additional information about your metadata.
Easily see test coverage and identify any gaps in testing.
Search for objects of interest and see their data quality.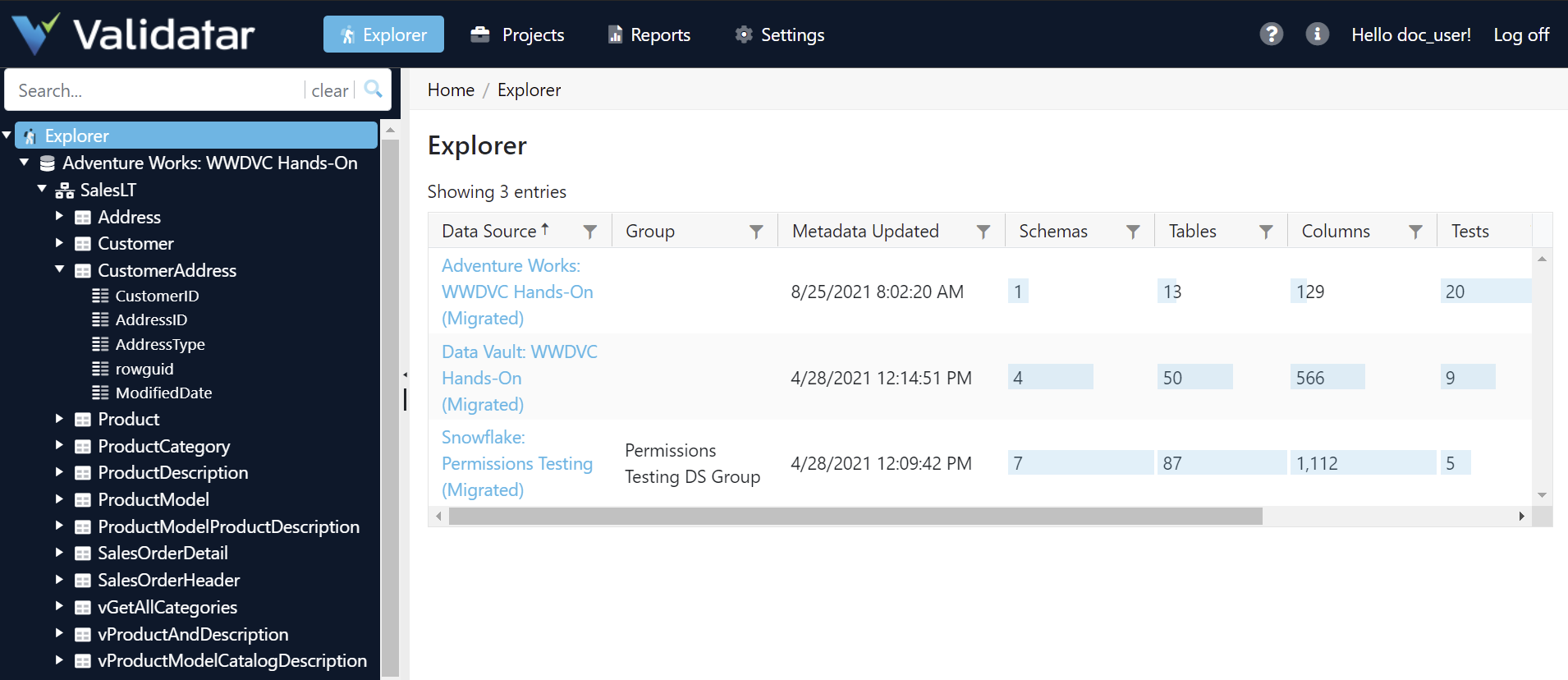 Who Uses the Explorer?
Everyone! Whether you are a creator, admin, or viewer, you can find value in Validatar's data quality catalog because it shows you the current state of your data. This real-time snapshot of your data source allows you to discover potential problem areas, pinpoint critical tables and columns, and observe data movement using data lineage.
The data quality catalog isn't just about data, it's about collaboration. Is there a table whose record count has fallen out of acceptable range? Engage with your team using Discussions to further investigate the problem. Have you manually loaded a table? Let your team know so they can anticipate changes.
Benefits of a Data Quality Catalog
Data Discovery
Team Collaboration
Improved Data Analysis
Optimized Data Governance
Consistent Data Quality
Monitoring Data Assets
What Can You View
Profile Results
Lineage
Technical Metadata
Metadata Relationships
Links to Tests
Business Rules
---
Was this article helpful?
---
What's Next